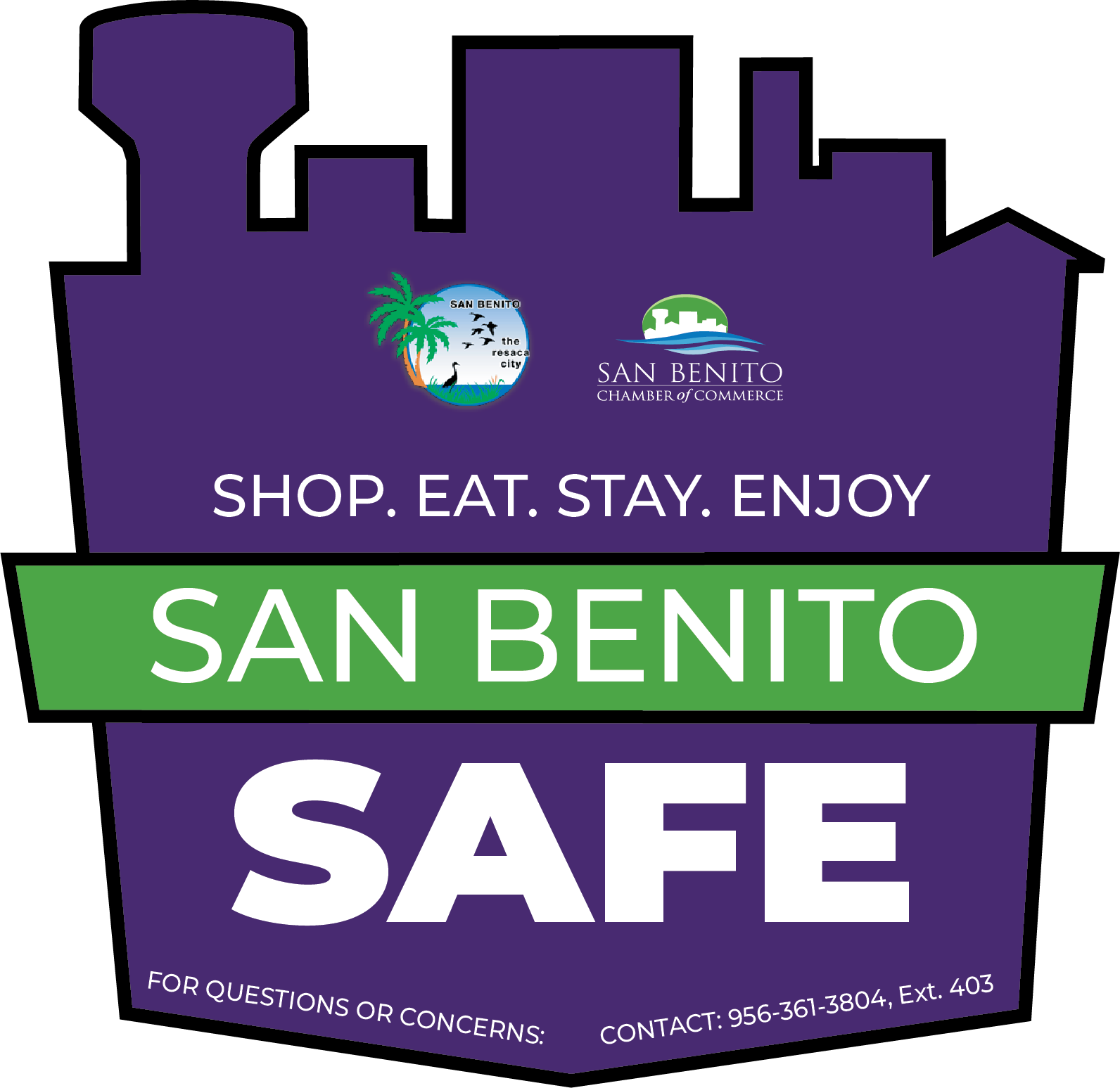 The San Benito Code Compliance Division, which oversees health regulations in the city, has partnered with the San Benito Chamber of Commerce to recognize those businesses that have implemented and understood the importance of the new standards for a safe and healthy environment for both their employees and their customers.
Called "San Benito Safe," the program features handy Tip Sheets and more in-depth guidelines for restaurants, retail businesses, and service agencies to follow and build consumer confidence. The guidelines are the new norm that we have already implemented since the Covid-19 pandemic began back in March…Wearing face covers, social distancing, and occupancy guidelines. But also some in-depth procedures that will be required to be a part of this program. By joining this program, you are doing your part to keep our community safe.
Businesses that register for the San Benito Safe program must follow the guidelines in order to meet the criteria for the "Safe" designation. The business will receive a decal and certificate to display prominently at their business. In addition to this, the San Benito Chamber of Commerce will list all "Safe" businesses on their website and Facebook page. The decal and listings will serve to inform patrons and recognize the business for their efforts in keeping the community safe by following our simple safety guidelines.
To learn more, please visit the San Benito City Hall Facebook or the City Website. You can also call the Code Compliance office at 361-3804 Ext. 403.
Call us if you would like to become a San Benito Safe business.
Thank you and remember to keep San Benito Safe and Healthy.